Looking For A Great Deal On Your Next Coastal Maine Investment Property?
Since our inventory changes every week, many of our deals don't even get posted on our site because they're sold to our preferred buyers before we get a chance.

STEP 1 >>
Fill out the basic contact information below. Next you'll be taken to a brief form so we can get to know your needs more specificlly.
Be sure not to skip step 2, it just shows to us that you're serious.
(don't worry, there are only 2 steps!) :-)
We Are A Real Estate Investing Company
Our company Wholesales real estate. We will not be acting as a real estate agent or broker if we assign you a house. We are excited to potentially work with you in a Wholesale or Co-Wholesale deal. We are focused on improving neighborhoods and redeveloping areas that we work in for the mutual benefit of all parties.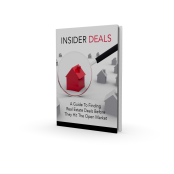 STEP 1 >>
Join Our Exclusive Buyer List >>
Start with this basic information